The Ferret's Critical Reference to Fun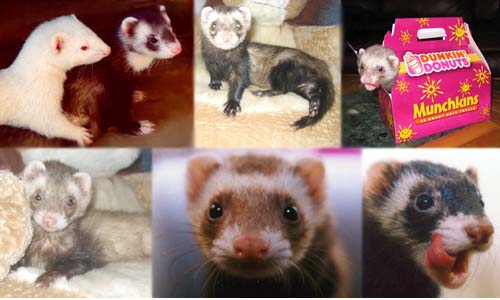 Here you can read about the antics of the business of ferrets who inspire Dooking Weasel Forge. Yes, a group of ferrets is called a business. They inspire us with artistic versions of spilt dishes, corner poops, and shredded tissue boxes.
Our first ferrets were Albi and Esef whom we adopted in 1996. A year latter Merri and Mint joined our crew. Bandit had been visiting our four for vacations for several years before he joined us in 2004. By then our first four had passed away, so Bandit helped us adopt Liam and Lizzie.